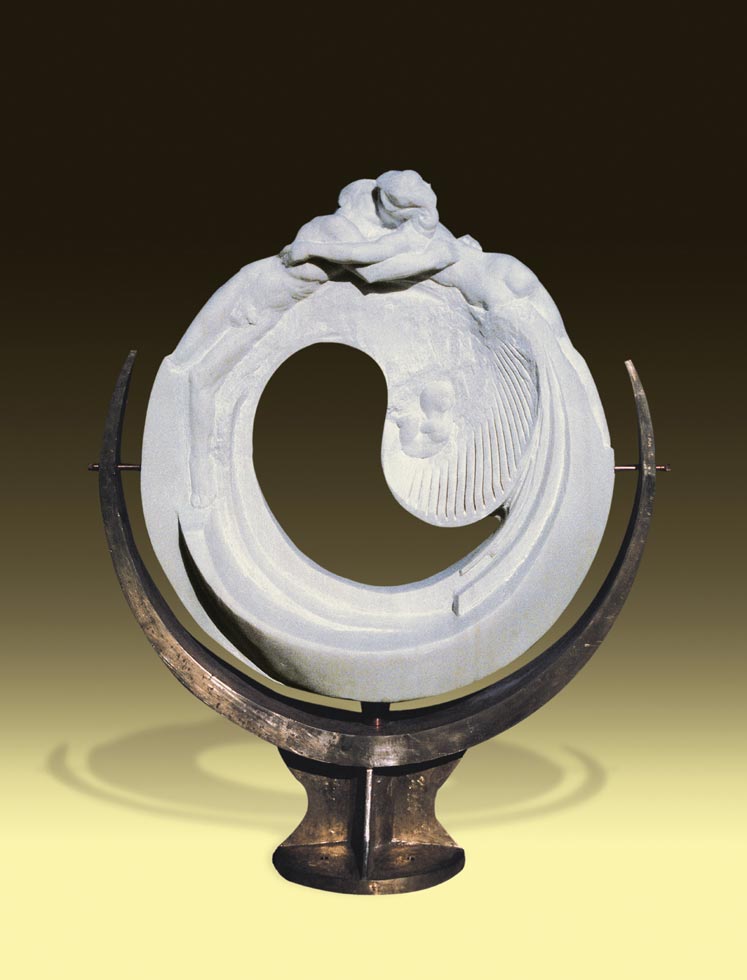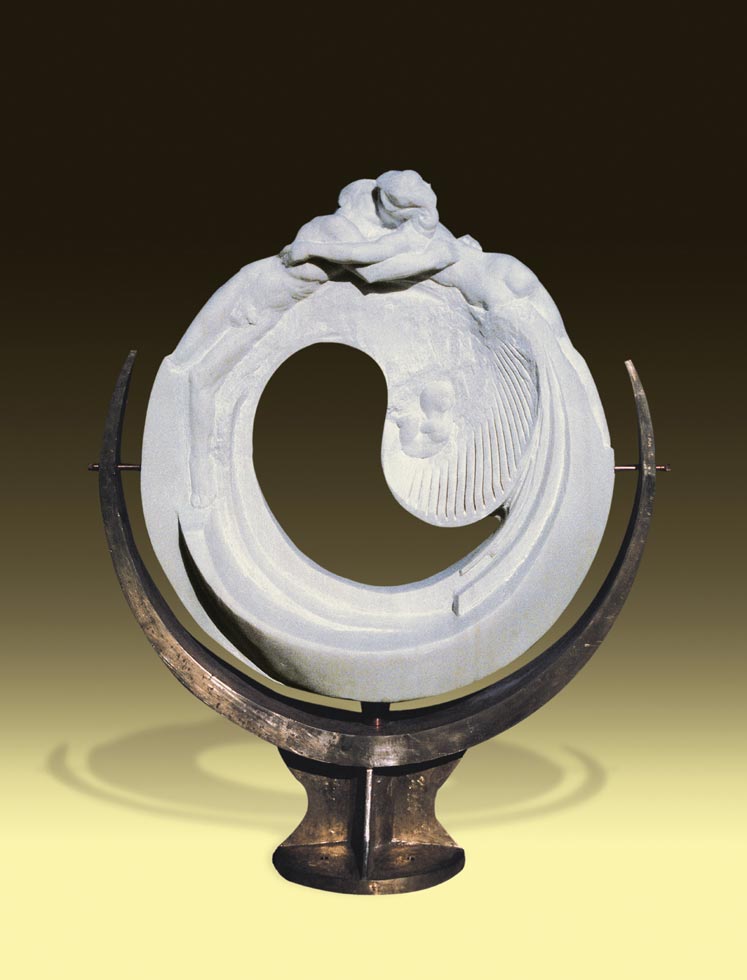 Yin Yang

1995, Marble/Bronze, app. 3'- 10" high, One of a kind

T

his expresses the result of combining the Yin (passive, often called feminine energy) and Yang (active or masculine energy) - both literally and figuratively.

Commissioned by the Chinese government for a new museum in Wei Hai, the male and female figures, yin and yang, are joined in a modern, yet timeless, design.

In the center is a figure of a child.